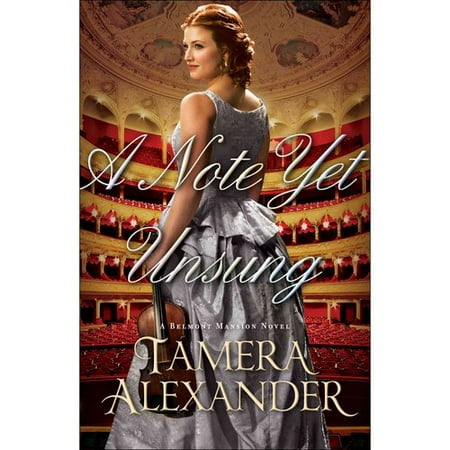 The year is 1871. Rebekah Carrington returns to Nashville after spending years training as a master violinist in Vienna. She would love to join the newly formed Nashville Philharmonic, but women are considered "far too fragile and frail" for the hard work of being in an orchestra. As she runs from her difficult past, she finds herself forced to work with the conductor of the Nashville Philharmonic. He would like to earn her friendship, but she is upset by his refusal to let her join the orchestra.
A Note Yet Unsung is the third book in the Belmont Mansion series. However, I enjoy the fact that each book can stand on its own feet. Each of the books in the series is an enjoyable read. The characters are well developed, the plot is interesting with some good twists, and the ending is satisfying. A great leisure book if you want to stay up late reading!
You may learn more about the author
HERE
.
I received this book from Bethany House for this review.